Boiler For Food Processing Factory
The food industry is an important pillar industry of China's national economy, and it is also a large industry related to the national economy and people's livelihood and related agriculture, industry, and circulation. Food factories are one of the main components of the food industry, in addition to wineries, beverage factories, dairy products, agricultural products processing plants, meat processing plants, green food processing plants and so on. As a member of the industrial industry, boilers are an essential power device in the production process of food factories. The hot water and steam generated by the boiler are widely used in the process of distillation, extraction, disinfection, drying, and maturation in food processing, and high-temperature steam is used to cook, dry, and disinfect food.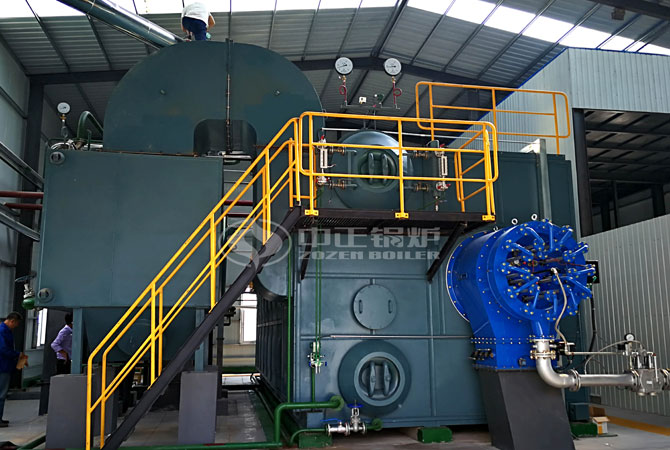 Many people know that if steam boilers are used in food processing, the steam they produce will come in direct or indirect contact with food. In other words, the quality of steam required by the food industry is very high. Food safety is a social orientation. In addition to the testing at various stages, a series of equipment such as boilers also require strict process control. In addition, the boilers of food factories are used for food production and steam supply. Some food factories will also be equipped with self-supplied power station boilers for internal power generation, or use hot water boilers for central heating of their plants, office buildings, dormitory buildings, etc. Of course, some processes in food factories require special processing of food by hot water boilers.
White Elephant instant noodles is a large-scale production of FMCG food products and has considerable influence in China. Zozen shares a 15 ton WNS condensing gas boiler customized for the White Elephant Food Factory. It is mainly used in food factories to produce steam after it is put into production. The front and rear smoke boxes of the boiler are filled with multi-layer aluminum silicate fiber, and then insulated with high-temperature refractory mud to increase thermal resistance, effectively reduce heat loss and improve thermal efficiency.
In addition to industrial and domestic steam, WNS series boilers are suitable for industrial and civil heating.
For more information on white elephant food plant boilers, please see this website case cases.
Related machine involved in the production line: